Boardroom INSIDER for… DECEMBER
THE HIDDEN BOARD FLAW THAT TRIGGERED OPENAI'S MELTDOWN
Late November saw the world of corporate governance (and also business, society and science) shaken up by the boardroom turmoil at OpenAI. An organization at the bleeding edge of creating (and regulating) generative artificial intelligence saw its CEO Sam Altman sacked by the board for mysterious reasons. Then, blowback from big AI investors, such as Microsoft, and top OpenAI talent drove a counter-coup that brought Altman back and tossed most of the board — "all in a Silicon Valley minute," according to the December issue of online governance monthly Boardroom INSIDER.
Yet BI publisher and boardroom speaker Ralph Ward writes that Open AI's leadership problems were built in to its "odd governance structure, more like a think tank than the Next Big Thing." Ward notes that as a nonprofit that formed a massively successful for-profit AI subsidiary, OpenAI's operational tail was wagging the governance dog. Also, the OpenAI board "was self-selected, owed a fiduciary duty to no one, and had a very vague mandate."
Worse, boardroom basics, such as detailed agendas, proper meetings, and full board info seem to have been disregarded. At the board meeting when Altman was sacked, the board chair wasn't even present. Ward summarizes that "the board didn't function like a real board because it wasn't."
Also in Boardroom INSIDER for December…

Hottest boardroom tech trends for 2024


How the rules on CEO succession planning have changed


Q&A: Should we try a millennial "shadow board" for strategic insights?
——————————————————————————————————————–
My new Udemy Claim Your Seat in the Boardroom online course is for C-level career executives, entrepreneurs, investors, company founders, and all of you who've reached a career level where board service is a real potential opportunity. Included are Q&A thought starters and "homework" projects to round out the course.
CONTACT: Tel 1+989-833-7615 or via email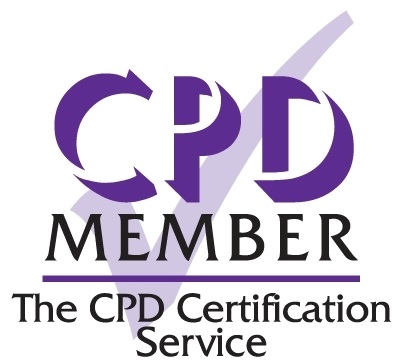 Ralph Ward's latest book, Board Seeker: Your Guidebook and Career Map into the Corporate Boardroom (Business Expert Press) gathers 20 years' experience in board counseling and research to give "board wannabes" the steps and insights needed to craft a successful board search campaign.
NOW ON AUDIOBOOK.
— Here's why you have more "board experience" than you think (and why your current resume hides it).
— How women can jump the career obstacles they face into the boardroom.
— Finding your board search mentors and networks.
— How board searches really work (and how to turn flaws in the process to your advantage).
— Gaining the attention of board contacts and search firms.
— Prepping for a board interview… and for your first board meeting.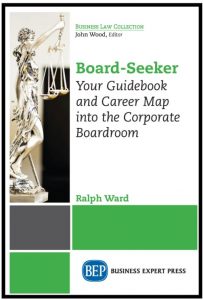 ---