Boardroom INSIDER for… SEPTEMBER
WHY NOT A BOARD QUALITY "TITLE SEARCH?"
Worldwide there are plenty of assessments of corporations' social responsibility and sustainability status. Plus, self-evaluation by corporate boards of their own operations have become a global norm.
Yet the September issue of online journal Boardroom INSIDER notes that none of these governance gradings "meet the needs of those with the most immediate interest – current and prospective board members." BI publisher Ralph Ward notes that governance scorecards from analysts and investors "don't help the potential board member judge if this is a club she really wants to join." What are hidden company legal exposures? How objectively effective are corporate financial controls, reporting and disclosure? How do board leadership, structure and operations compare to peers?
When purchasing a property, Ward writes that a title company always digs into its ownership, encumbrances, liabilities and status. "Shouldn't directors do the same before joining a board?"
Also in Boardroom INSIDER for September…

Five ways board member searches have changed since Covid.


The pay plan risk questions board compensation committees must ask.


Q&A: How do smart board seekers move up from a private company board to a public firm?
——————————————————————————————————————–
My new Udemy Claim Your Seat in the Boardroom online course is for C-level career executives, entrepreneurs, investors, company founders, and all of you who've reached a career level where board service is a real potential opportunity. Included are Q&A thought starters and "homework" projects to round out the course.
If you're targeting a board role, or know someone in your network who is, head over to the Claim Your Seat in the Boardroom overview page and register today.
CONTACT: Tel 1+989-833-7615 or via email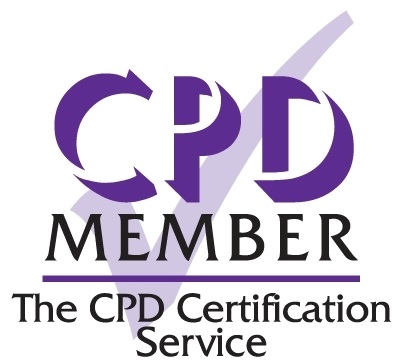 Ralph Ward's latest book, Board Seeker: Your Guidebook and Career Map into the Corporate Boardroom (Business Expert Press) gathers 20 years' experience in board counseling and research to give "board wannabes" the steps and insights needed to craft a successful board search campaign.
NOW ON AUDIOBOOK.
— Here's why you have more "board experience" than you think (and why your current resume hides it).
— How women can jump the career obstacles they face into the boardroom.
— Finding your board search mentors and networks.
— How board searches really work (and how to turn flaws in the process to your advantage).
— Gaining the attention of board contacts and search firms.
— Prepping for a board interview… and for your first board meeting.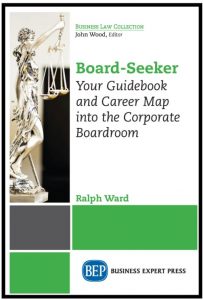 ---