Boardroom INSIDER for… NOVEMBER
TIME FOR BOARDS TO SHAKE UP THEIR COMMITTEES
Before corporate boards of directors can hire good managers, shape strategy, or monitor performance, they need a road map for where they're going. In corporate boardrooms, these maps are the charters for the board and its committees – but too often these work plans are impractical, outdated, and sometimes even harmful to good governance.
The November issue of online governance monthly Boardroom INSIDER focuses on how boards need to take a closer look at their fundamental committee charters. "Committees do most of the heavy lifting of governance today, but how they divide and take on their jobs is hobbling good boardwork," says BI publisher and governance speaker and trainer Ralph Ward.
Articles explore – how the key board committees (audit, compensation, governance, risk, etc.) can take a fresh look at their duties, workloads, and new responsibilities. "For example, the U.S. SEC now requires much broader corporate cybersecurity disclosure – who should monitor that on the board?" On that theme, the November BI offers a guide for boards considering a dedicated cybersecurity committee. While this is now a hot button issue for companies, Ward notes "risk, compliance and technology committees are all adding cyber oversight," which may allow for better board monitoring of these related concerns.
Also in Boardroom INSIDER for November…

Does staff info for your board miss the mark (and is it the board's fault)?


Should you ask a lawyer before joining that board?


Q&A: Do nonprofit board member "give or get" rules actually deliver?
——————————————————————————————————————–
My new Udemy Claim Your Seat in the Boardroom online course is for C-level career executives, entrepreneurs, investors, company founders, and all of you who've reached a career level where board service is a real potential opportunity. Included are Q&A thought starters and "homework" projects to round out the course.
If you're targeting a board role, or know someone in your network who is, head over to the Claim Your Seat in the Boardroom overview page and register today.
CONTACT: Tel 1+989-833-7615 or via email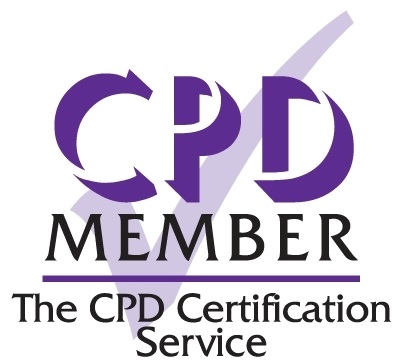 Ralph Ward's latest book, Board Seeker: Your Guidebook and Career Map into the Corporate Boardroom (Business Expert Press) gathers 20 years' experience in board counseling and research to give "board wannabes" the steps and insights needed to craft a successful board search campaign.
NOW ON AUDIOBOOK.
— Here's why you have more "board experience" than you think (and why your current resume hides it).
— How women can jump the career obstacles they face into the boardroom.
— Finding your board search mentors and networks.
— How board searches really work (and how to turn flaws in the process to your advantage).
— Gaining the attention of board contacts and search firms.
— Prepping for a board interview… and for your first board meeting.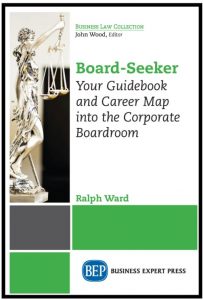 ---