Boardroom INSIDER for… MAY
WILL AI INVADE THE BOARDROOM?
The first months of 2023 have brought a flood of discussion on generative artificial intelligence tools, casting them as everything from the next wave in human evolution, to a threat to civilization, to a driver of mass unemployment. The May issue of online governance monthly Boardroom INSIDER offers a narrower focus on AI – how it will shake up corporate boardrooms.
A first possibility "is risk oversight," writes BI publisher and business trainer Ralph Ward. He suggests AI tools under the control of the board (and not management) crunching data from within and without the company "to spot early, obscure warning signs" that conventional governance info channels would not (and likely could not) foresee.
Ward also suggests AI capabilities to streamline board reporting and information, and that ultimately AI advice to the board "will gain the same legal cover as auditors and outside counsel." Providing question prompts in board meetings, and automating the "art, not a science" aspects of writing board meeting minutes, are other ways generative AI could reinvent boardrooms. Ward notes the scary concerns AI can raise for boards, but "if directors can tell AI what they need to do better, how would that not improve governance?"
Also in Boardroom INSIDER for May…

Boards now depend more on their committees – how to better select and train talent?


Tips for writing better board meeting info summaries.


Q&A: Just how safe is the information in our online board portal?
——————————————————————————————————————–
My new Udemy Claim Your Seat in the Boardroom online course is for C-level career executives, entrepreneurs, investors, company founders, and all of you who've reached a career level where board service is a real potential opportunity. Included are Q&A thought starters and "homework" projects to round out the course.
If you're targeting a board role, or know someone in your network who is, head over to the Claim Your Seat in the Boardroom overview page and register today.
CONTACT: Tel 1+989-833-7615 or via email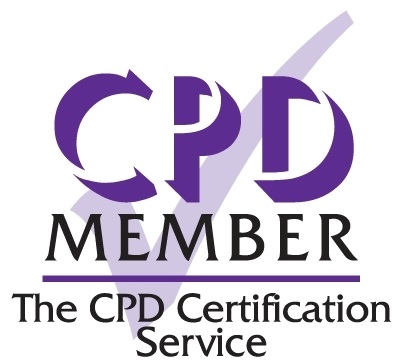 Ralph Ward's latest book, Board Seeker: Your Guidebook and Career Map into the Corporate Boardroom (Business Expert Press) gathers 20 years' experience in board counseling and research to give "board wannabes" the steps and insights needed to craft a successful board search campaign.
NOW ON AUDIOBOOK.
— Here's why you have more "board experience" than you think (and why your current resume hides it).
— How women can jump the career obstacles they face into the boardroom.
— Finding your board search mentors and networks.
— How board searches really work (and how to turn flaws in the process to your advantage).
— Gaining the attention of board contacts and search firms.
— Prepping for a board interview… and for your first board meeting.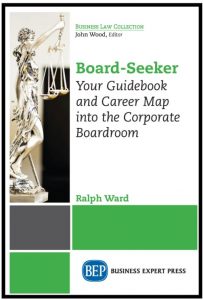 ---